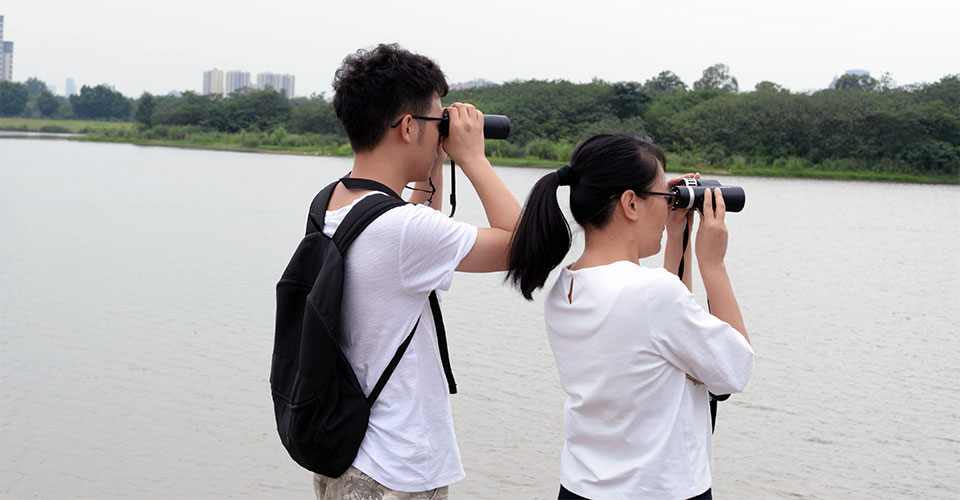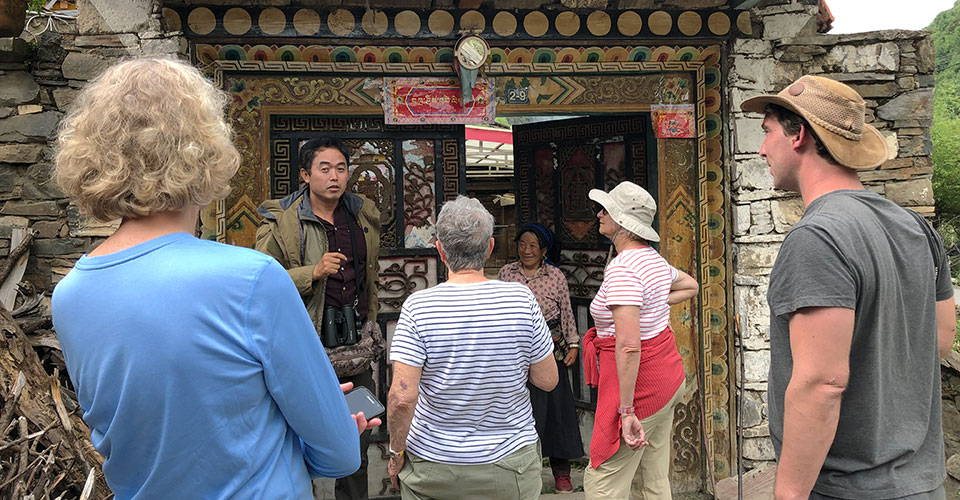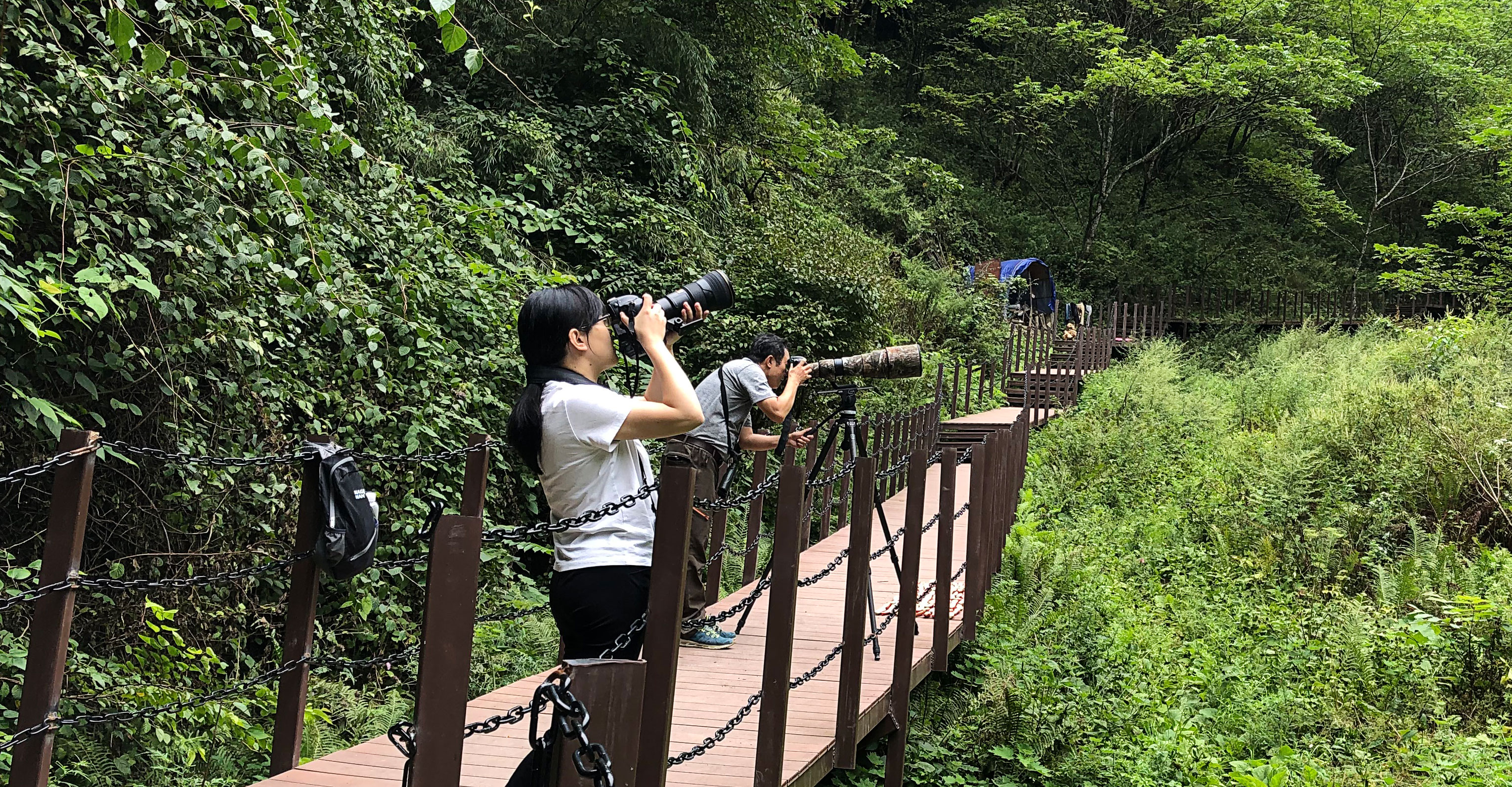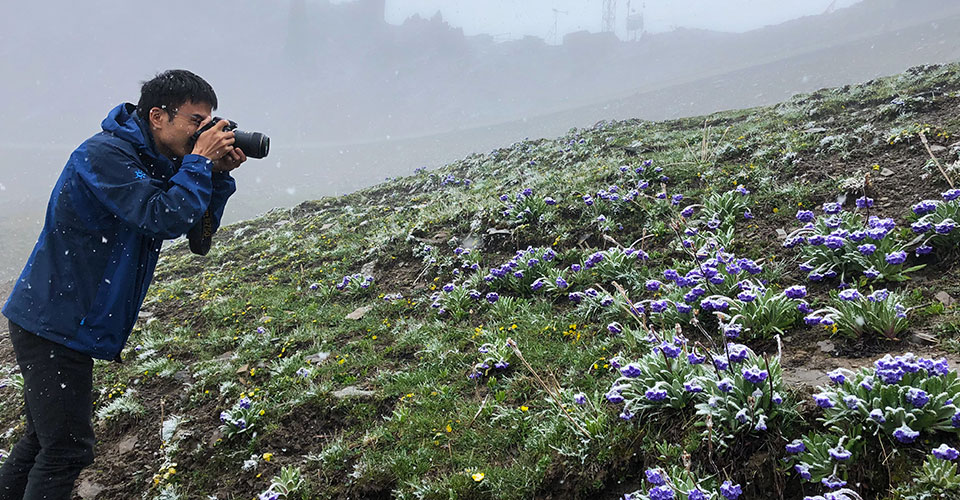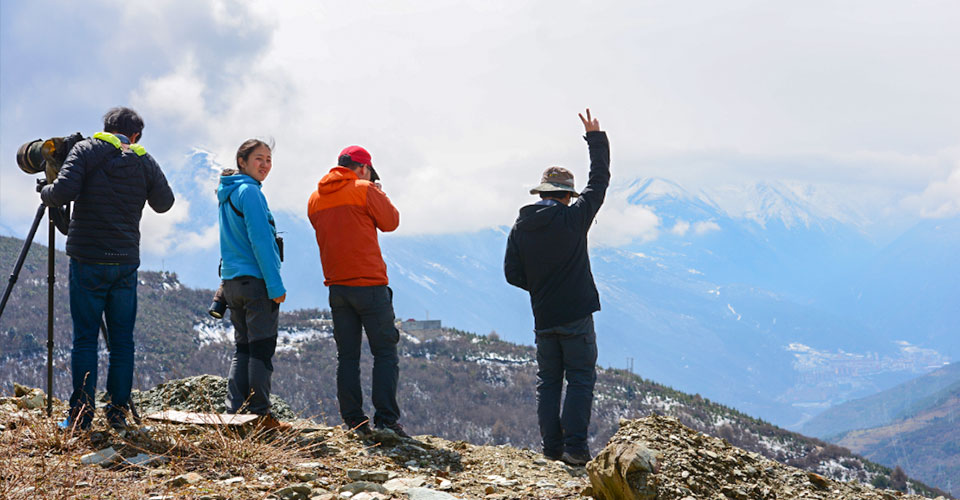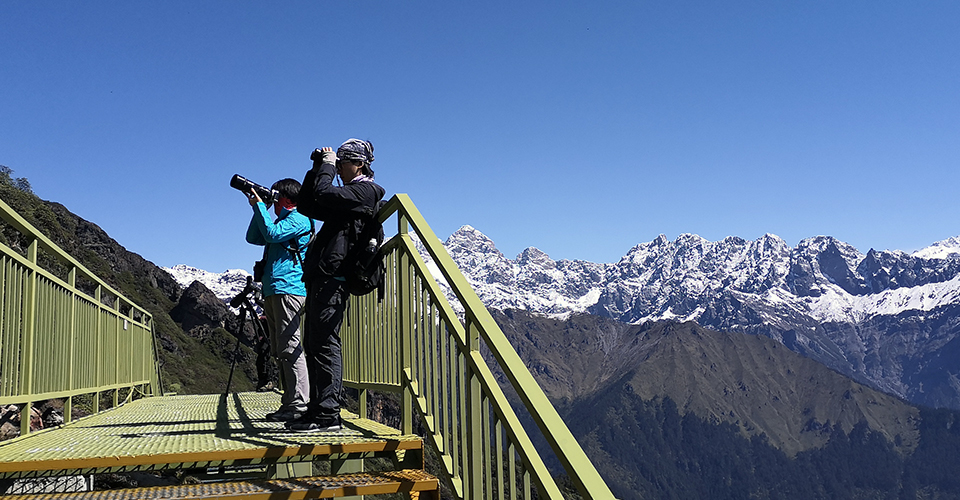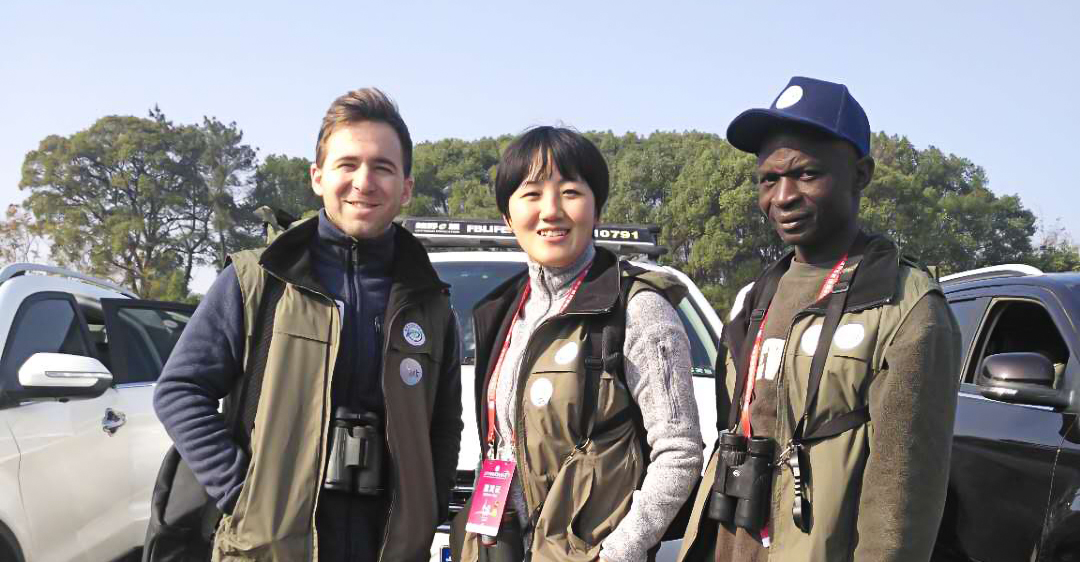 1. We Are a Registered Company in China.
With a team of full-time bird guides and operational office staff, AlpineBirding focuses on providing top-notch birds-centered nature trips to English-speaking birders and nature-lovers from all over the world. Working as a specialized department under Sichuan Absolute Wild Travel Co., Ltd, which is a registered travel company with China Tourism Administration (the registration license number: L-SC-A00464), AlpineBirding is among the first few in China which is capable of providing English-speaking professional birding trips around China to people from different parts of the world. And the name AlpineBirding is a registered trademark.
2. We Have an Unsurpassed Team of Fulltime Western and Local Bird Guides with Ornithological Education Background.
Our leaders are all prestigious western bird experts with rich field experiences and get great feedback from our past birding trips. Our local bird guides are among the first group of birders in China who spend a significant amount of time looking for birds in the field each year, mostly for guiding our birding trips and rest for bird surveys conducted to ensure we hold the latest bird information timely. Our professional international leaders have guided birding tours for decades, they all started birding watching at a very young age, and then, brought their passion for birds to guiding field. They have guided tours worldwide, their rich experiences of guiding and birding will make sure both of your targets and needs are met. For some of our Classic Birding Tours, we will have one western guide and one local guide, the combination between them will definitely bring you a once-a-life-time biding experience. With our professionalism and knowledge about local birds, we will spare no effort to make your best birding trip in China.
3. Our Support Team is Dependable and Understands Birding the Same Way as We Did.
Our office team members are lovers of birds who have spent months, in many cases even years, birding in different places of China. They understand birding tours well and know how to make our birding in the field as comfortable and enjoyable as possible. Especially when we visit some remote areas where we don't have too many options about hotels and food, our support team will arrange the best option and prepare the necessary amenities to ensure our stay is comfortable and enjoyable. On the other hand, in the decades of running tours, we have built up good relations with local operators including hotels, car companies, local drivers, local rangers, etc. The tied union is strong supports for our trips.
4. We Provide Unique and Various Birding Itineraries that Cover Most of China.
We have carefully made some trips with set departure dates and prices, guided by our full-time guides. These trips cover the most important birding sites in China and have been run successfully for many years by us. If you have interests, you can just pick one and we will do our utmost to create your best birding memories.
Please note that our trips are in four different categories. Classic Birding Tours and Thematic Birding Tours are intended for avid birders while the latter focuses more on certain families like pheasants, cranes, etc. or a special theme like photography for the professional photographer. The City Birding Tours are for birding excursions as well as a combination of birding and city exploration in big cities. The Combination Tours combined birds, mammals, flowers, cultures, and other interesting attractions in the destination to ensure your visit meets your personal interests in maximum.
5. We Have Following Advantages to Realize the Biggest Value of Your Money.
⦁

Unmatched knowledge about local birds and birding places.
⦁
Bilingual birding expert team.
⦁
Flexibility in planning itineraries with both professional or amateur birding.
⦁
Many years of running a high-end travel business, strong logistic supports.
⦁
Skilled to bring you highlights from food, scenery, and local ethnical minority, not just from birds.
⦁
Unbeatable price for the same quality service.
⦁
Small group size, normally with no more than 8 people.
⦁
Guaranteed departure, the minimum departure limit is only 4 people.
⦁
Provide a western breakfast wherever it is possible and necessary.
6. We Have A Set of Unique Service Standards Made from the Experiences Accumulated Since We Started Working in the Travel Industry from 2003.
Birding can be full of fun but can also be full of disappointments and sufferings. A good birding tour requires lots of expertise because we need to go to the right place in the right season for birds. Lots of times, we have to go to the remote areas where we can hardly get any logistic support locally.
As local bird experts and enthusiasts, Alpinebirding team knows exact local birding places for good birds. As we did in the past, we always do our utmost to safeguard the quality of your birding tour. Our local bird expert or birding guide will take you to the place to see the birds you dream to see at the right season.
With many years of experience working in this field, we provide a full range of flexible birding services: You can stay only in five-star hotels and do birding at a certain corner of a city to enjoy the comfort of leisurely birding. Or we go to a remote area where you can hardly see anyone else besides us and stay in a local guesthouse or even tents to explore certain groups of birds.
However, no matter where you go, we will do all we can to uphold our high standards of expertise, comfort, and luxury. Besides carefully planning your birding tours by applying our unmatched professional knowledge about local birds and birding places, we will pay a great amount of attention to details so that you can have fun from birding and at the same time enjoy western standard comfort in the wilderness.
7. We Have A Sound Working Philosophy to Guarantee Your Trip Quality.
⦁
Work our best to maximize your bird list.
⦁
Always be honest with clients.
⦁
Maximize the value of money you invest.
⦁
Treasure the trust you put on us.
8. Responsible Business Practices.
Alpine Birding is committed to protecting the character of the places we visit. We understand that even the most sensitively planned trip will impact the areas we see, but we also believe in the benefits of cultural exchange and that travel has done properly is done in a sustainable manner. We are committed to protecting the natural environment through the promotion and support of conservation efforts, office recycling, and ecologically sensitive tours.
9. We Can Put Your Particular requests on Tailor-making Tours for Your Wonderful Memory.
If you want to make the best use of your time, we can customize an existing trip according to your timing and interests to make sure you can enjoy it better. Besides birds, China is also very rich in other natural resources such as mammals, flowers, insects, amphibians, and plants, as well as rich cultural resources. We can help you make good use of the resources and make your trip more memorable.