Please tell us your needs, we will do the rest for you!
Office Phone: 0086-28-8521 4086
Fax: 0086-28-8651 0121
Mobile: 0086-199 3452 2663
Email: info@alpinebirding.com
Working Time: 9:00 am-6:00 pm (Beijing time)
Address: Room 4014, Building NO.2, Yangguang Center, 5# Section of East First Ring Road, Chengdu, P.R. China
(Very Close to the hotel Shangri-La)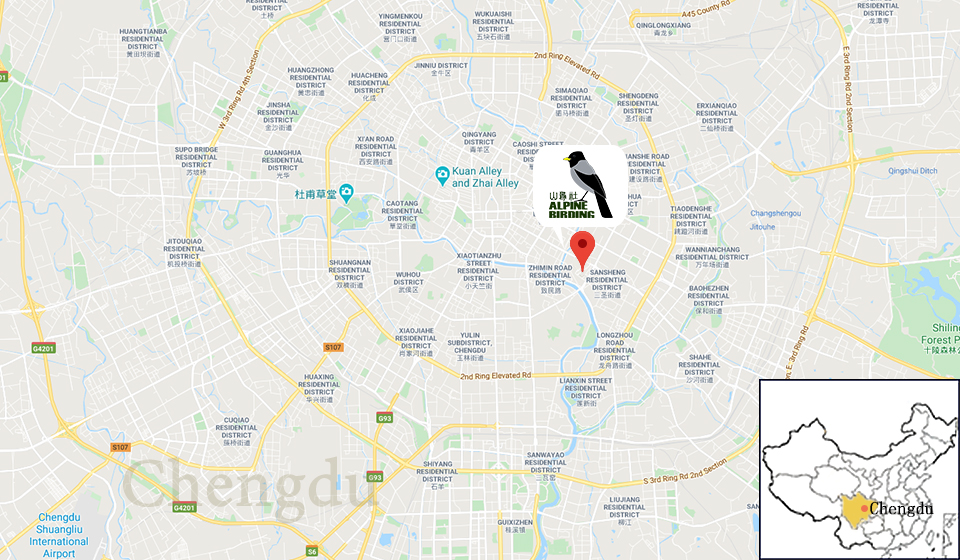 We will respond within 24 hours, if there is no response within the promised time, please call us at 0086-183 8047 7889 anytime, because sometimes delivery failure occasionally occurs in our email service to and from clients due to various reasons.
If you want to plan a trip by talking directly with our team members in Chengdu, you are warmly welcomed to come to our office. You can tell us your convenient time and your hotel information (name, phone no. and address) in Chengdu, then we come to pick you up.