Birding info of Tibet, China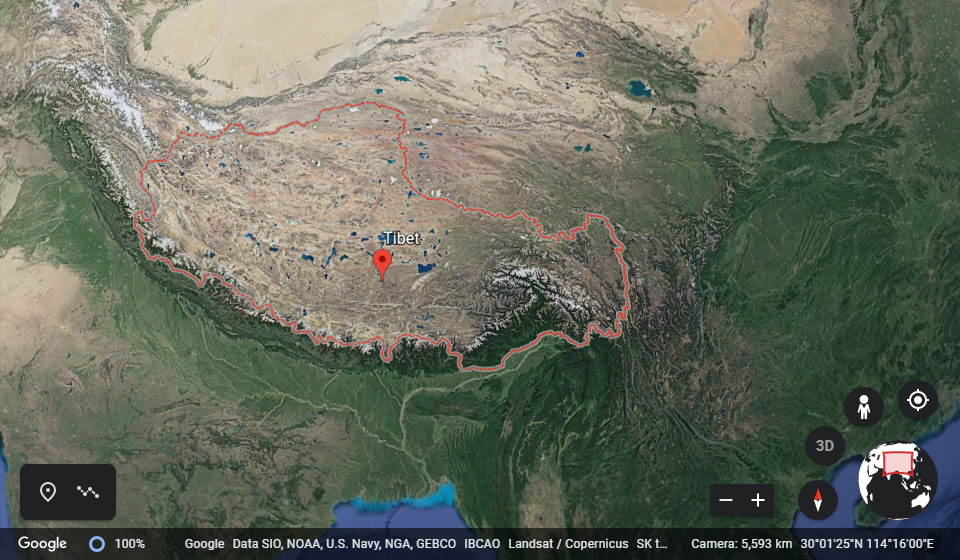 Covering about 1,200,000 square kilometers with 3.4 million people, Tibet is located in the southeast of China. The capital of Tibet AR is Lhasa, which has a history of 1,300 years. With an average elevation of over 4,000 meters, Tibet is known as the roof of the world. The climates of Tibet present zonal distribution that the northwestern part is two-third while the southeast is humid and warm. Tibet mainly consists of northern Tibetan plateau which covers two-thirds of its territory, southern Tibetan valleys and eastern alpine valleys which is part of Hengduan Mountain Ranges.
With more than 100 big rivers, Tibet has abundant water resources that provide wildlife excellent habitats. There are about 488 species of birds and 142 species of mammals have been recorded including Snow Leopard, Palla's Cat, Tibetan Fox, Tibetan Antelope, Tibetan Gazelle, Himalayan Monal, Tibetan Eared Pheasant, Black-necked Crane, etc.
Beyond that, the unique Tibetan customs and religious culture are great additions for traveling in Tibet, there are many exciting cultural and historical sites such as the Potala Palace, Drepung Monastery, Norbulingka, Jokhang Temple, Barkhor Street, Xiongse Temple.
There are also many fascinating birding sites such as Norbulingka, Lulang Wetland, Xiongse Temple, Linzhi, Bomi, etc.
Some Important Birding Sites in Tibet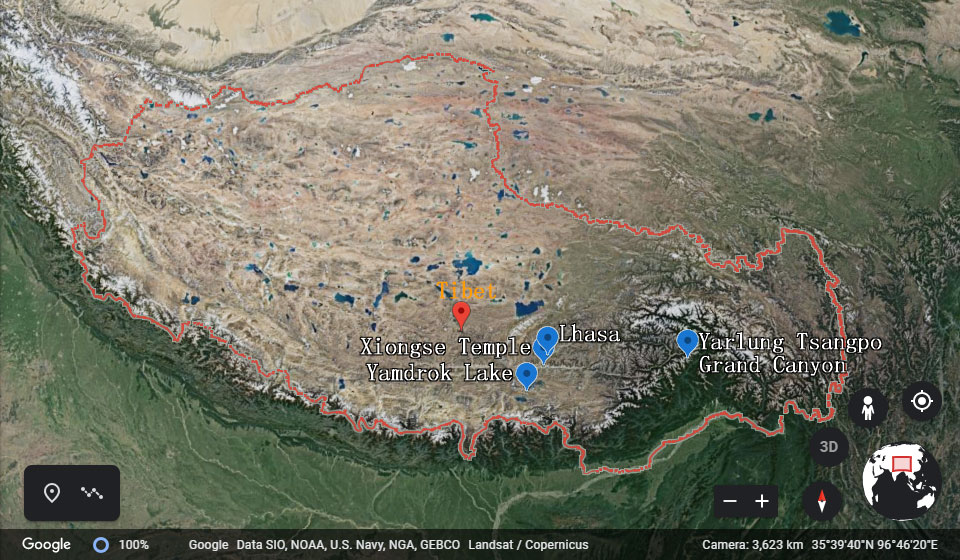 Xiongse Temple
Located to the southwest of Lhasa, Xiongse Temple is the biggest Nuns' temple in Tibet. It is also a nice place to see Tibetan Eared Pheasant. While other exiting species inhibit here including Tibetan Snowcock, Tibetan Partridge, Tibetan Blackbird, Giant Babax, White-browed Tit Warbler, Himalayan Beautiful Rosefinch, Pink-browed Rosefinch, Brown-cheeked Laughingthrush, etc.
Lhasa & nearby areas
When traveling in the city, they are many choices for a short birding. For example, Lhalu Wetland, the first wetland reserve in Tibet and the highest urban wetland in China, which established in 1999 and upgraded to a national reserve in 2005. Besides, Norbulingka and the Lhasa River are also good choices. You can find some interesting species including the elusive Lord Derby's Parakeet, Black-necked Crane, Tibetan Blackbird, Streaked Rosefinch, Bar-headed Goose, Ruddy Shelduck, Common Merganser, Pallas's Gull, Plain Laughingthrush, Brown-cheeked Laughingthrush, White-browed Tit Warbler, Brown Accentor, etc.
Yarlung Tsangpo Grand Canyon
Located in Motuo, Linzhi, Bomi and Milin counties, Yarlung Zangbo is the deepest canyon in the world. The canyon has amazing precipitation due to being the Indian Ocean water vapor channel. The mountain altitudinal belt spectra are significant in this area that includes habitat types from snow base to tropical monsoon rain forest. With 3,768 higher plant species and 339 vertebrate species, the biodiversity of the reserve is extremely rich. According to statistics, the reserve has recorded over 200 bird species including Eurasian Sparrowhawk, Red-billed Chough, Grey-backed Shrike, Giant Babax, Brown-cheeked Laughingthrush, Black Redstart, Daurian Redstart, White-bellied Redstart, Common Rosefinch, Pink-rumped Rosefinch, Godlewski's Bunting, Tickell's Leaf Warbler, etc.
Located in Langkazi County Lhoka Prefecture, and covering 638 square kilometers, the Yamdrok Lake is one of the Three Holy Lakes and the largest bird habitat in south Tibet. According to statistics, the lake has recorded 228 bird species. It is an important stopover for many migrating birds during springs and summers including Black-necked Crane, Brown-headed Gull, Bar-headed Goose, Ruddy Shelduck, Common Pochard, Common Merganser, Great Crested Grebe, Long-legged Buzzard, Upland Buzzard, Eurasian Kestrel, Red-billed Chough, Yellow-billed Chough, Tibetan Partridge, Ground Tit, Horned Lark, Sykes's Short-toed Lark, Hume's Lark, Giant Babax, Tibetan Blackbird, Robin Accentor, Rufous-breasted Accentor, Black-winged Snowfinch, Tibetan Snowfinch, Rufous-necked Snowfinch, White-rumped Snowfinch, Great Rosefinch, Plain Mountain-Finch, Rosy Pipit, etc.