Tracking in Wild Panda Habitat for Wildlife of All the Possibilities

In the distant Southwest China, hidden the mysterious kingdom of the wild panda. Although panda used to hold a much wider distribution
, it now can only be found in Southwest China's Sichuan, Shaanxi, and Gansu provinces, among them, over 70% of the wild pandas inhabit in Sichuan—a place renowned for being the "Hometown of Giant Panda" and the "Land of Abundance".
This itinerary focuses on the panda habitat in the Minshan and Qionglai mountains, two of the six mountain ranges of wild panda habitat, in which we can explore the habitat and learn the ecology and life of the panda.
Panda is known as an "umbrella species" in conservation, which means by protecting panda, a lot of its companion animals and floras also get protected. Exploring the habitat, we can also expect some exciting mammals, birds, floras, etc.
Tour Info Sheet
| | |
| --- | --- |
| Highlight Birds | Golden Pheasant, Blood Pheasant, Lady Amherst's Pheasant, Spectacled Parrotbill, Fulvous Parrotbill, Great Parrotbill, Collared Grosbeak, White-winged Grosbeak, Goldcrest, Snowy-cheeked Laughingthrush, Giant Laughingthrush, Elliot's Laughingthrush, Barred Laughingthrush, White-throated Laughingthrush, Rufous-capped Babbler, Sooty Tit, etc. |
| Numbers of Species to Expect | 150-200 |
| Ease of Birding | moderate with a few tricky species |
| Highlight Mammals | Red Panda, Golden Snub-nosed Monkey, Leopard Cat, Hog Badger, Takin, Tibetan Macaque, Reeves's Muntjac, Chinese Goral, Tufted Deer, Masked Palm Civet, etc. |
| Habitats Covered | subtropical forests |
| Expected Climate | cold at high elevation, rain is possible |
| Physical Requirements | moderate to demanding |

What makes this trip irreplaceable?

1.

Tracing wildlife in reliable panda habitats with nice opportunities for panda's companion animals.

2. We run the trip in the best season when pandas and their
companion animals are during mating season and more active.
3.

An e

xperienced and professional wildlife guide that has guided this trip many times ensure you a lifetime traveling experience.
4.

A small group size of no more than 8 travelers.
5.

Years of working as a local partner for some prestigious western companies specialized in birds and wildlife.
6.

A strong logistic team in the office to ensure our trip goes smoothly and every participant has a comfortable and memorable journey.
Gallery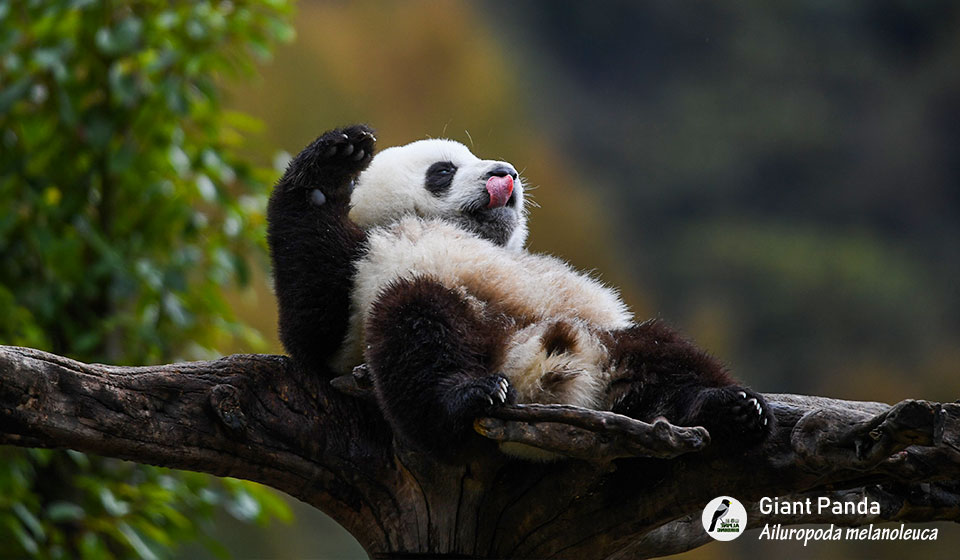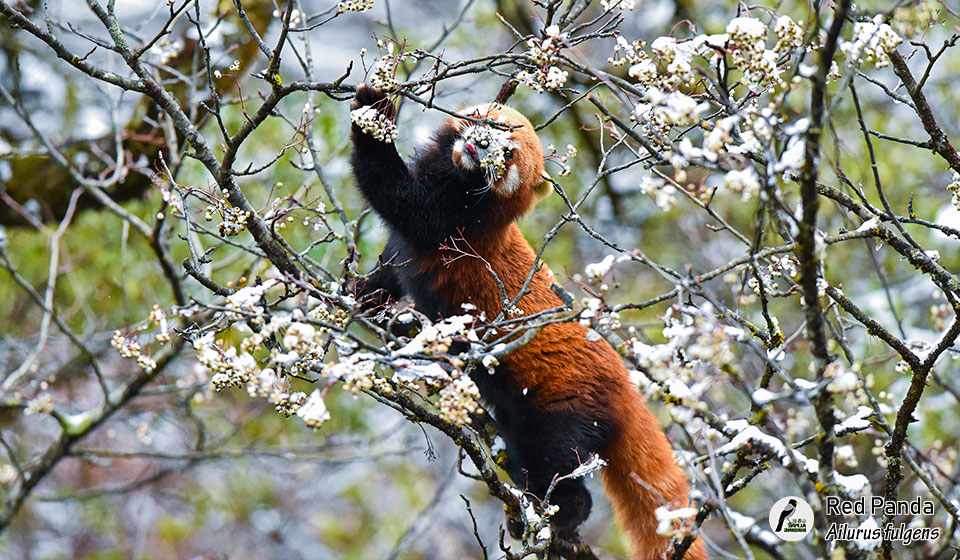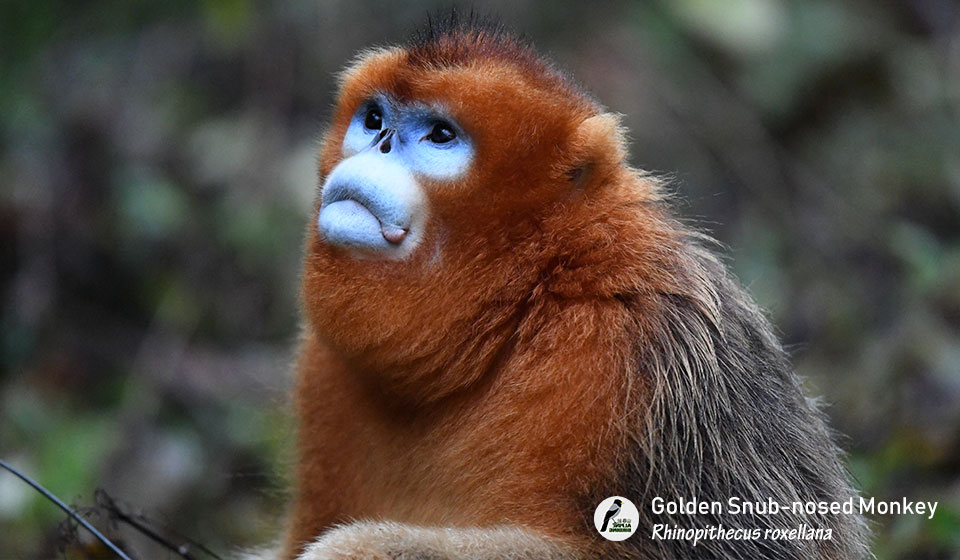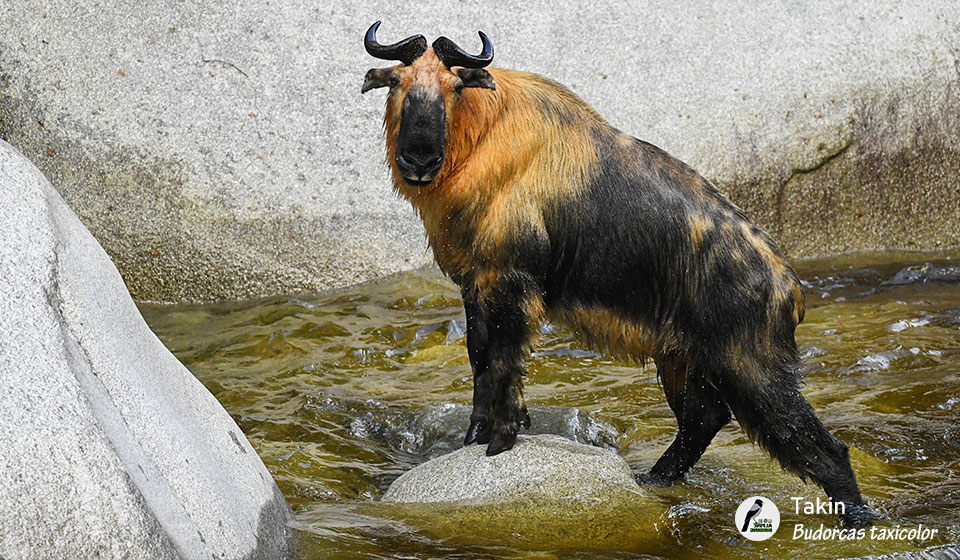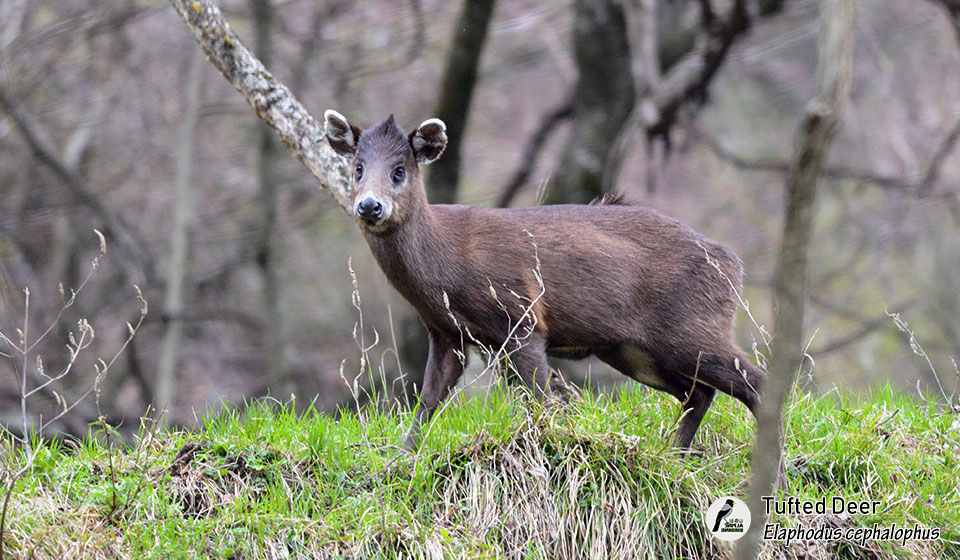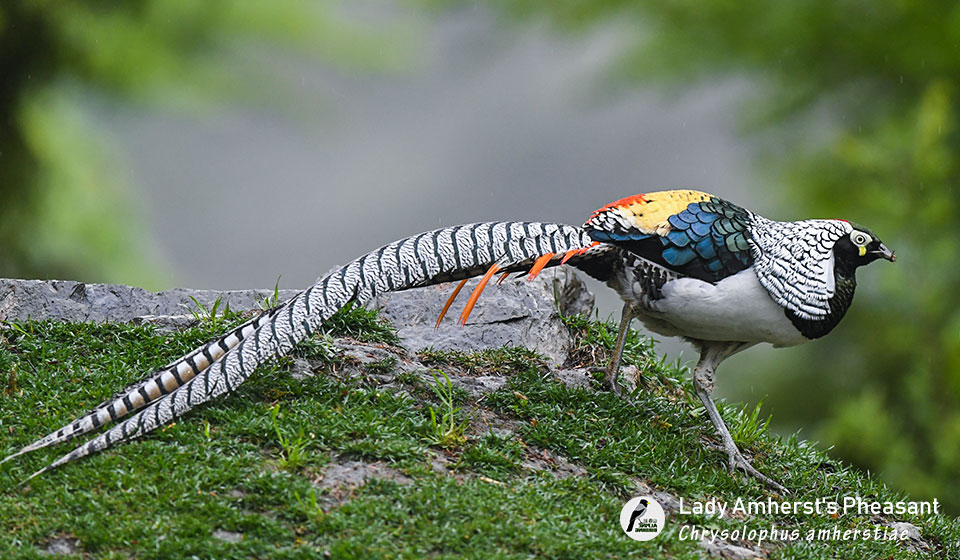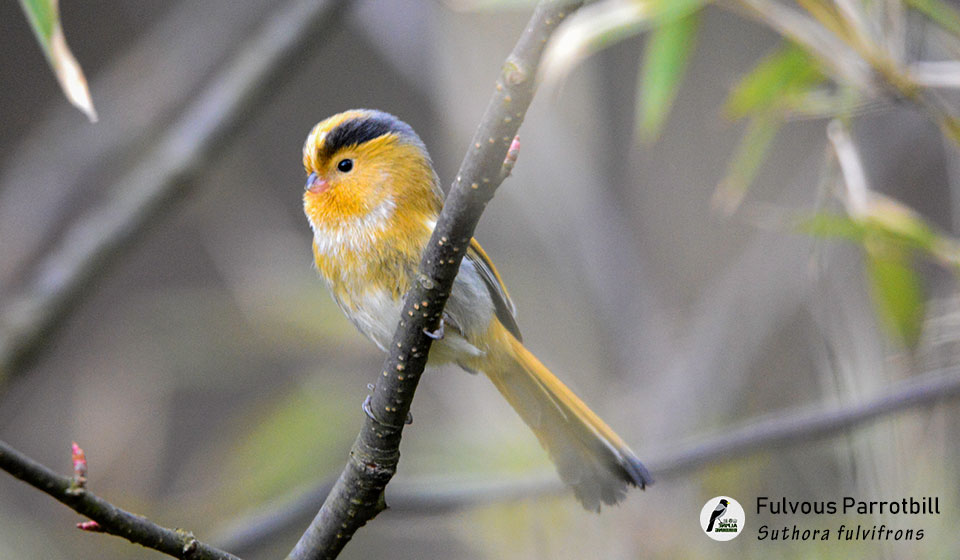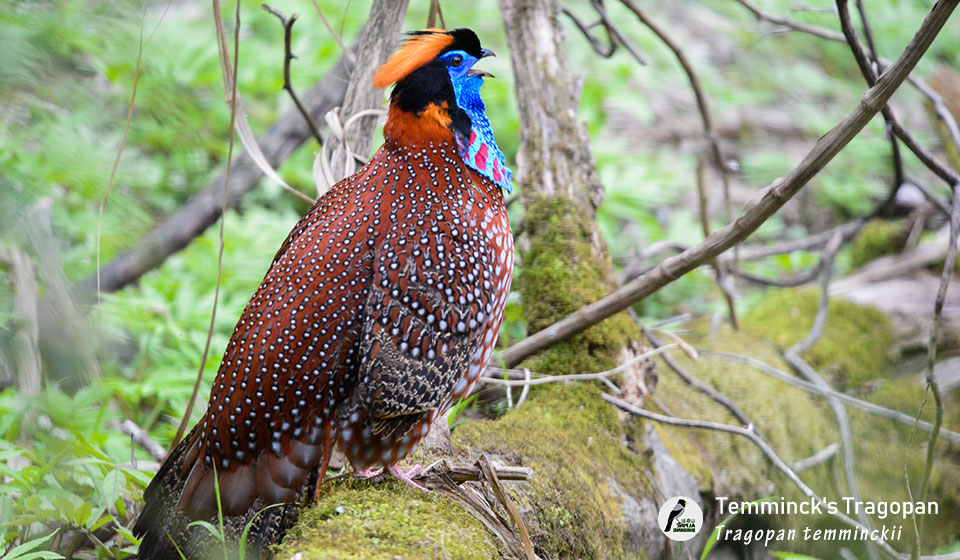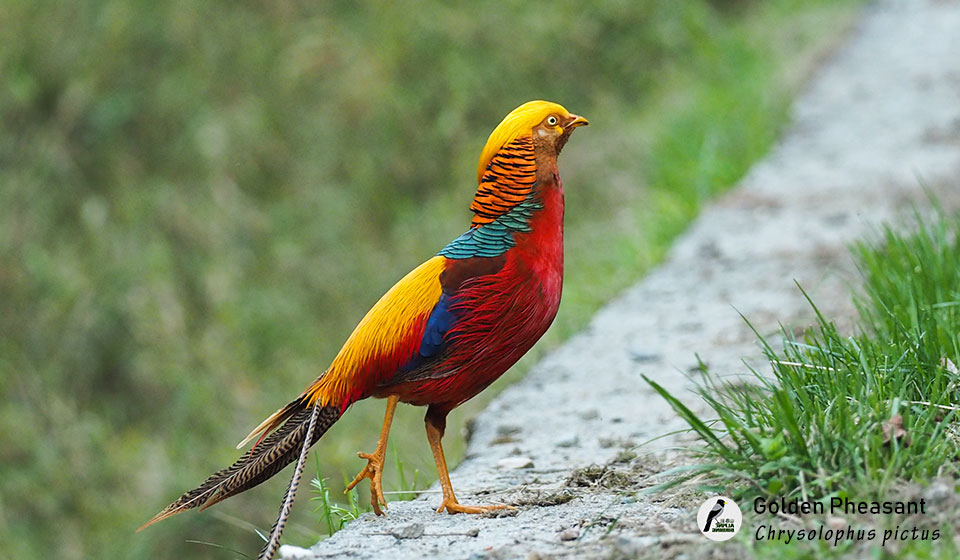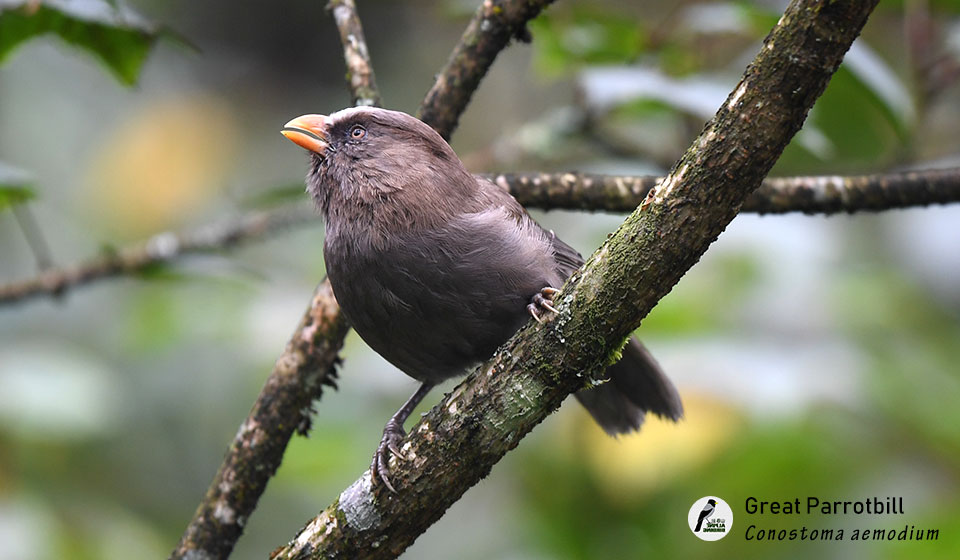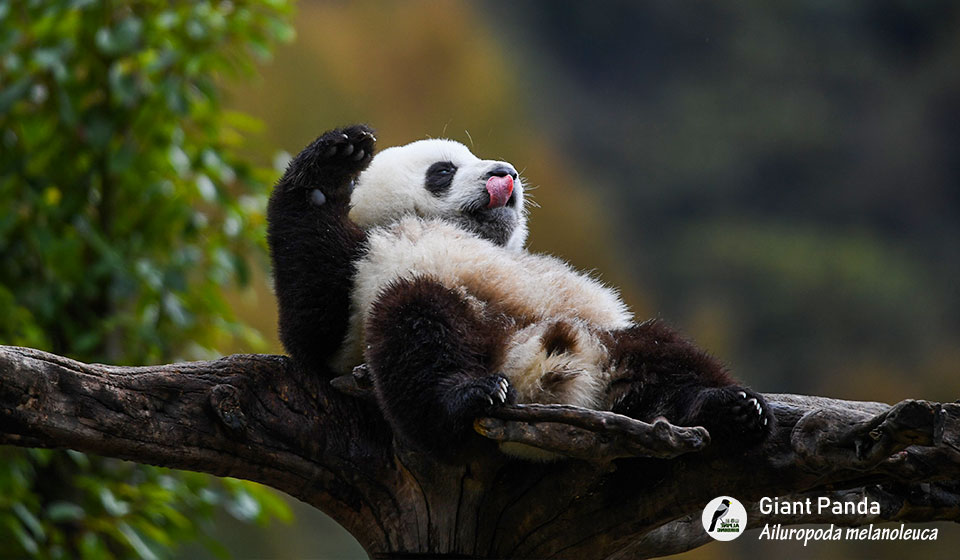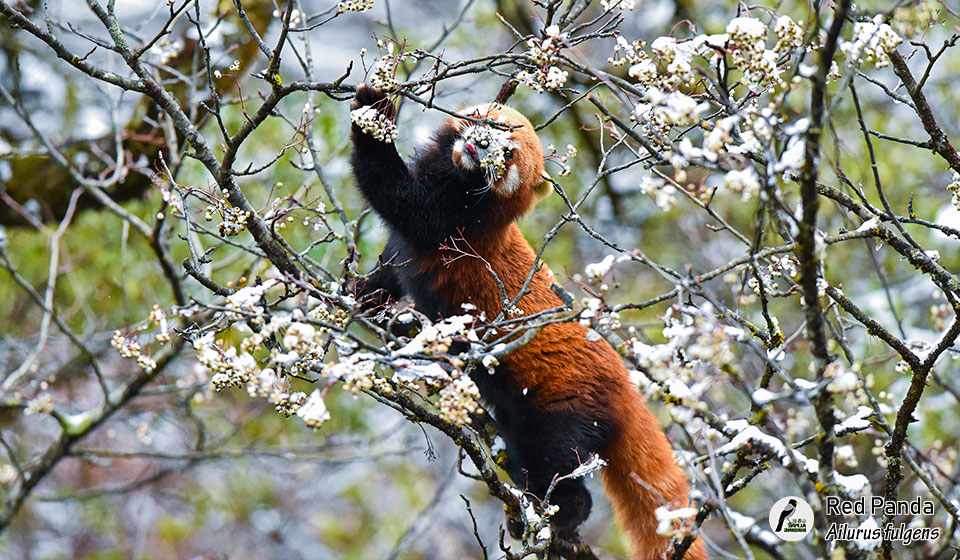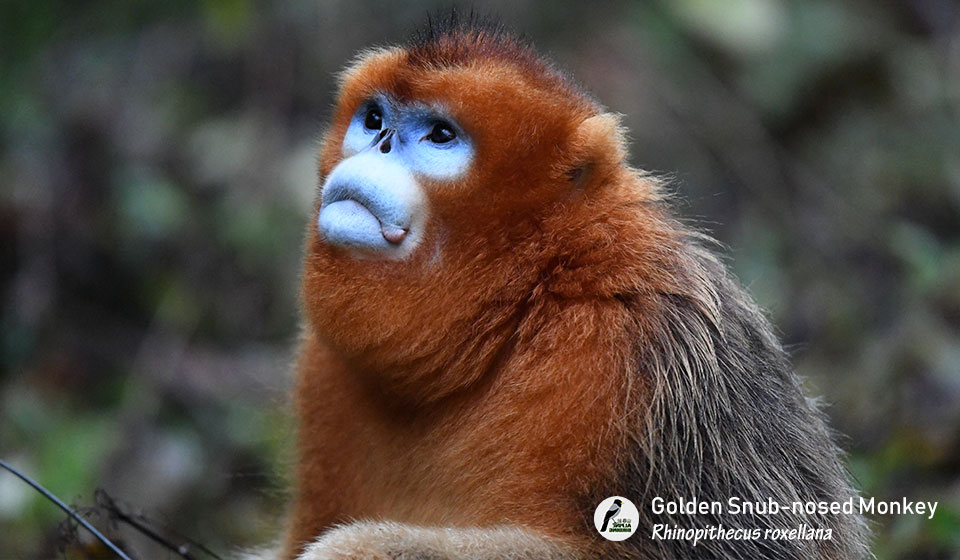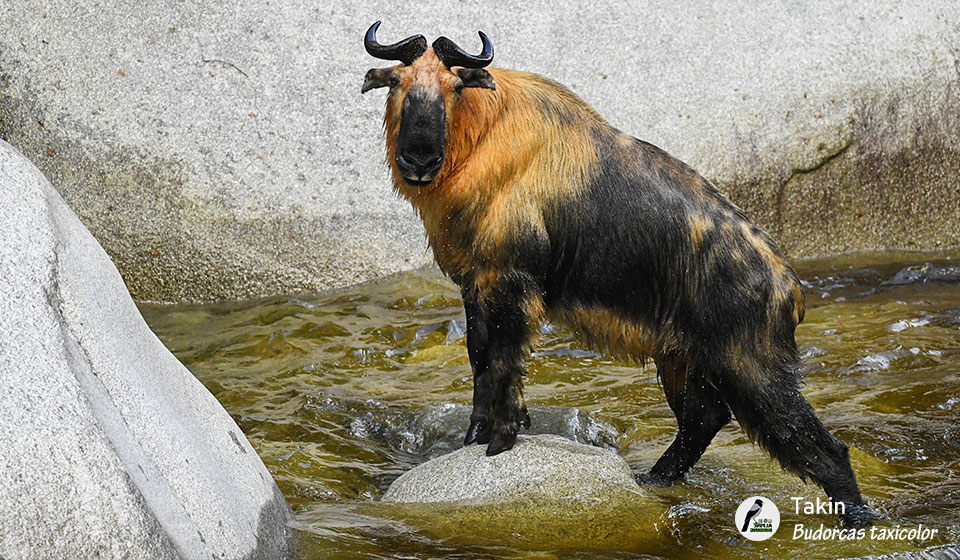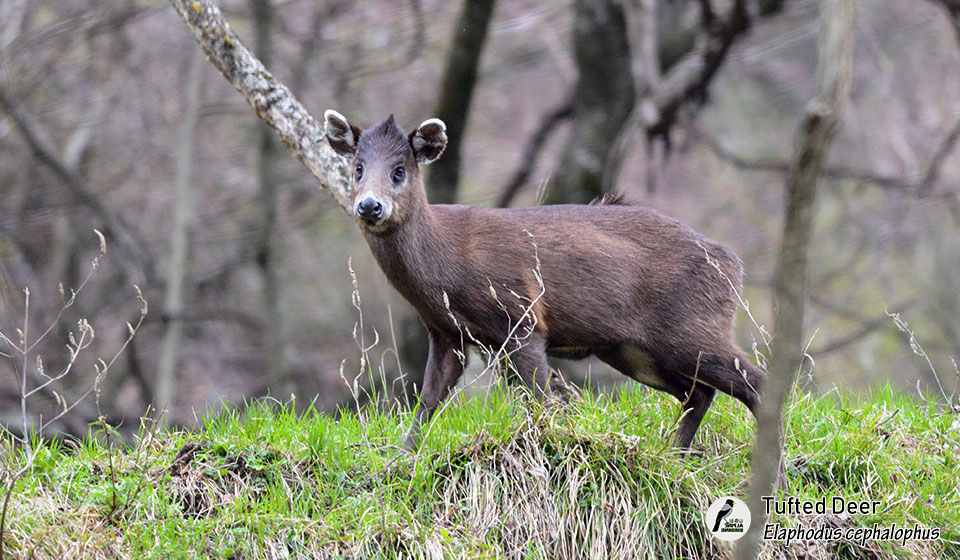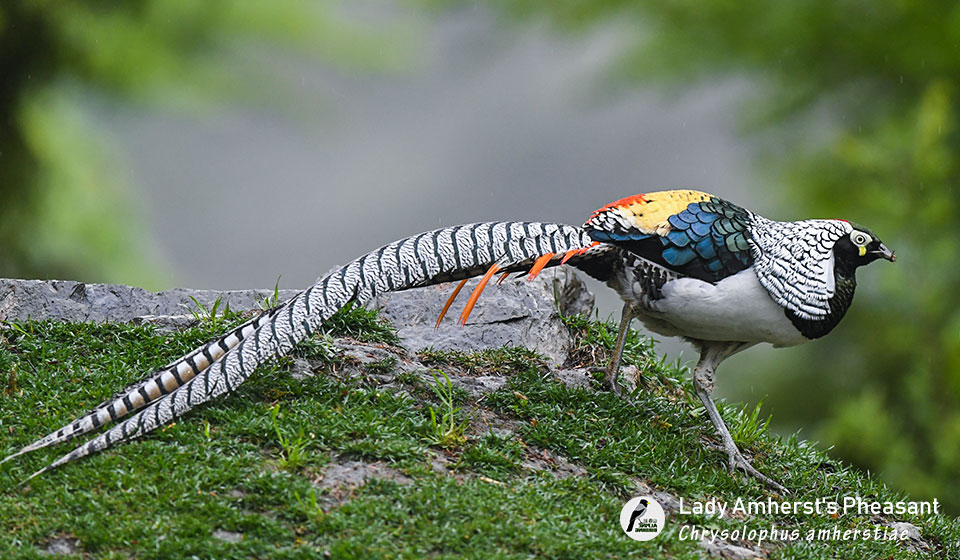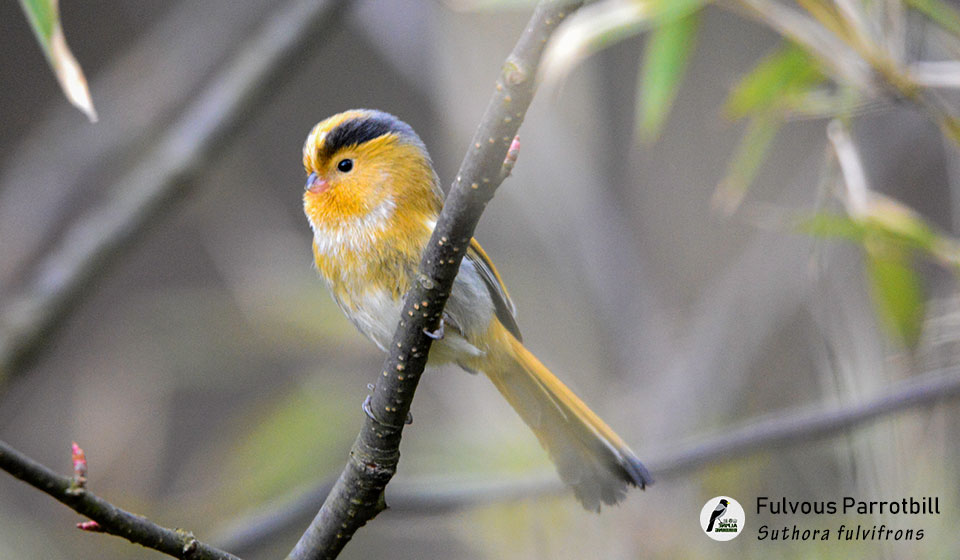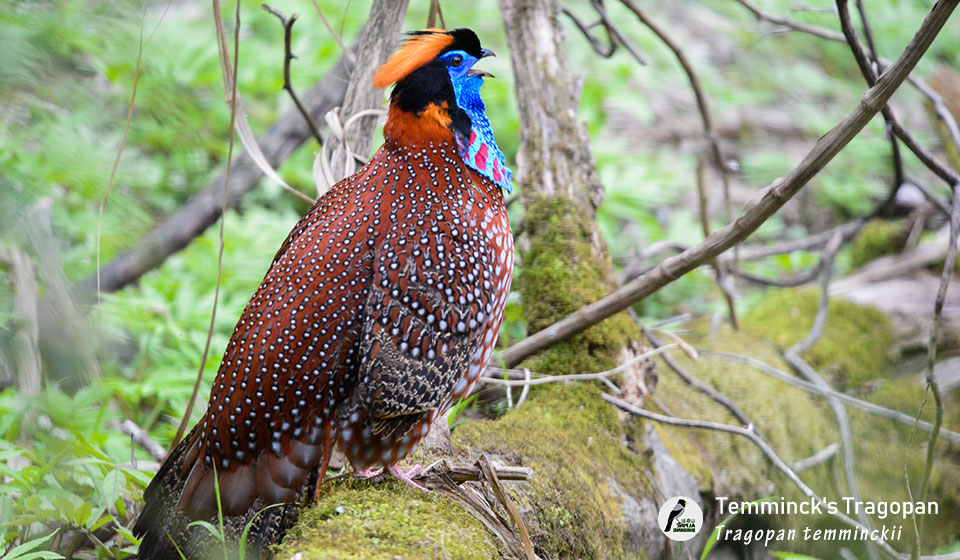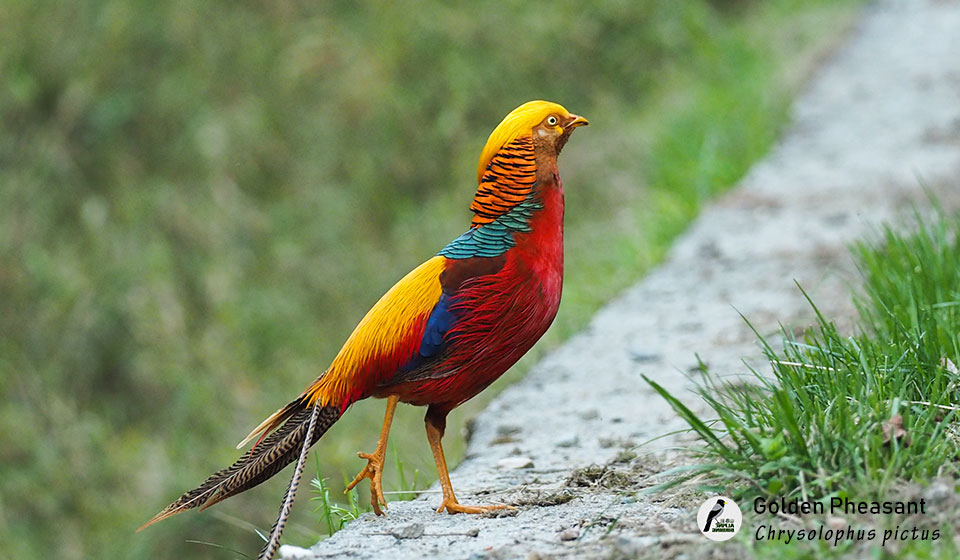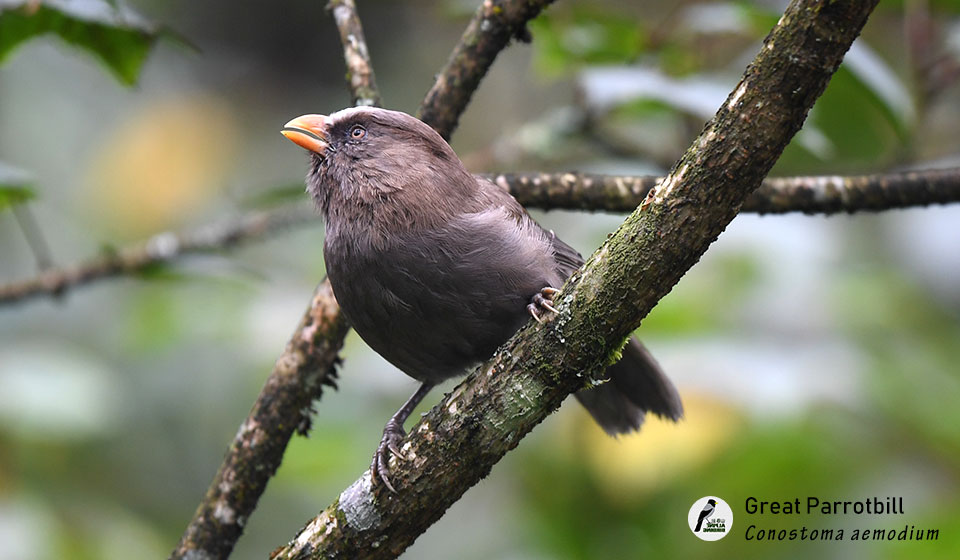 Dates & Prices
| Dates | Booking Status | Price | Single Supplement | Group Size | Guides |
| --- | --- | --- | --- | --- | --- |
| Mar 7-19, 2022 | Space Available | USD/3,400pax | USD360/pax | 8 | Philip He & Local Guide |
Slide the sheet to the left to see the full sheet if you are viewing on your phone or tablet.

The cost

includes

the following:
1. Private transportation throughout the trip, including airport pick-up and drop-off at Chengdu Shuangliu International Airport or Tianfu International Airport.
2. All meals from dinner on day 1 to breakfast on day 13.
3. All the entrance tickets for places listed in the itinerary including cable cars and shuttle buses.
4. Hotel stays from the first day to the last day, two clients occupy one twin-bed room on a sharing basis at nice 3 or 4 star hotels in big cities and local best guesthouses in remote areas.
5. Bottled water and snacks throughout the trip.
6. Simple western breakfast whenever is possible.
7. Service charges of a professional wildlife guide throughout the whole trip; A ranger while tracking in the habitat.
8. China domestic travel insurance.
9. Service of all logistic supports.
The cost

does not include

the following:
b. Extra charges due to change of itinerary from the client's side or factors beyond the control of AlpineBirding such as natural disaster or governmental policy change.
c. Discretionary tips to guides and drivers.
d. All personal expenses such as laundry service.
e.
ANY AIRFARE except those stated in the itinerary.
f. Any program not listed in the itinerary.
Itinerary
Tour Map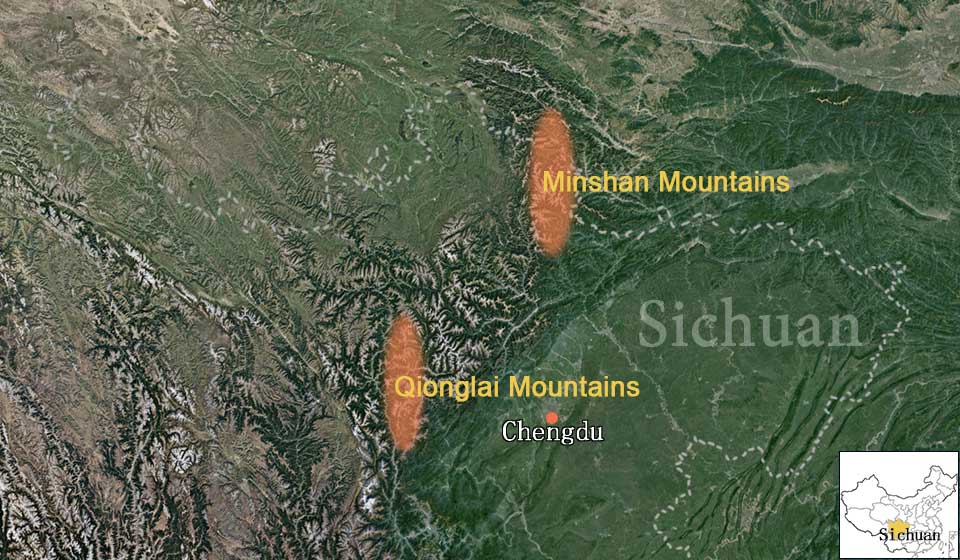 Day 1: Arrival in Chengdu, China.
On the first day of the tour, a private guide or driver will meet you at the airport. Then, you will be transferred to the downtown hotel for one night stay. For early arrivals, we will go for a relaxing birding at a local park nearby.
Day 2: Chengdu to Qionglai Mountains.
We will visit Chengdu Botanical Garden before venturing into panda habitats. Chengdu Botanical Garden is considered one of the best city parks for birding due to its big diversity of flora and high forest coverage. We can find some urban and special resident birds here, including Vinous-throated Parrotbill, Chinese Bulbul, White-browed Laughingthrush, Red-billed Leiothrix, Japanese White-eye, Chinese Blackbird, Chinese Grosbeak, Collared Finchbill, Long-tailed Shrike, Fork-tailed Sunbird, Hoopoe, etc.
Following the exploration, we will drive on into Qionglai Mountains—the second largest wild panda habitat.
Day 3-5: Qionglai Mountains.
Greeted by the vernal breeze, the spring of the Qionglai Mountains starts in March when pandas become more socially active. As pandas keep a solitary life, we can barely see them during other seasons. We will explore the habitat with great patience as we have chances to encounter with them when they travel for partners. The other strategy is to wait at certain spots that we spotted pandas in our previous tours.
When exploring the panda, we will get to see some of the panda's companion animals including the gorgeous Red Panda, Chinese Goral, Lady Amherst's Pheasant, Great Parrotbill, etc.
Day 6: Qionglai Mountains to Minshan Mountains.
Today, we will transfer to the Minshan Mountains—the largest wild panda habitat to continue our exploration. As the two mountain ranges are located in different directions, we can expect some different exciting species.
Day 7-11: Minshan Mountains.
Depending on how we do with our targets, we may plan some trekkings inside the habitat where dense bamboos filled the understory. Walking through the dense habitat can be bothering sometimes, but it gives us chances to observe wildlife from a closer distance. In this area, we can expect mammals like Takin, Golden Snub-nosed Monkey, Tibetan Macaque, Chinese Goral, Reeves's Muntjac, etc. Besides, birding is also exciting here as we can expect species like Golden Pheasant, Rufous-capped Babbler, Barred Laughingthrush, White-throated Laughingthrush, Spectacled Parrotbill, Sooty Tit, etc.
Day 12: Minshan Mountains to Chengdu.
We can spend more time in the habitat if needed, otherwise, we will dive back to Chengdu. We will have the far-famed Sichuan Hotpot for dinner tonight.
Day 13: Departure from Chengdu.
Following a lovely breakfast at the hotel, you will be transferred to the airport to depart from Chengdu. This will conclude the services for this scheduled itinerary from AlpineBirding.
Guide(s)

As a half Kangba Tibetan, Philip is the main founder of AlpineBirding and is a native of Ganzi Tibetan Autonomous Prefecture. He has a deep love for his Kangba Tibetan heritage and the land where he was born and raised. Philip's career has gone from mining technician to a teacher, then a translator, and finally to a guide and tour operator. As a professional working in this field for more than 20 years, Philip believes travel is an art and a process of sharing and discovery. Each trip is a unique artistic work created with knowledge and expertise based on the resources available and the interests and tastes of travelers. To help more people to gain a lifetime birding and traveling experience, he established AlpineBirding with the aim to bring his professional, fun-filled tours to more people who are eager to explore birds and other beautiful attractions in China.
Besides, we will have a ranger to participate while tracking inside the habitat to increase our chances to see more wildlife.
Linked Tours
Currently, there is no extension available for this tour. If you want to spend more time before or after the main tour to look for certain species or enjoy other attractions, you are warmly welcome to share your ideas with us to tailor make a tour of your own style. Please send us an email to info@alpinebirding.com with your preferences, we will get back to you in a timely manner.
Reports
We don't have a report available for this tour at this stage, please feel free to email us, we are more than happy to answer any of your questions and share the latest bird information with you.
Testimonials
Great Birding and Bird Photography on the Sichuan part of the Tibetan Plateau with AlpineBirding





Shay and Philip took a friend and me on a 10-day birding trip on the Sichuan part of the Tibetan plateau, including places legendary among bird watchers, such as Balangshan, Mengibshan, and Ruoergai.


While I was initially a bit skeptical about the nature of the tour (I generally do not like guided tours), it proved absolutely worth it to have both Philip (to drive and to deal with the occasional oversuspicious police) and particularly Shay (for finding and identifying birds) around. While Shay has probably seen every bird on the trip multiple times, he is not content with just finding it and showing it to you but tries to make sure that you can also get a good photo of it, should you want to do so. This goes to the point where - if a bird was difficult to photograph - it sometimes was me giving up rather than Shay.

In conclusion, I think I would not have seen half of the birds on this trip had I taken it on my own. Highly recommended.




Kai P / Sichuan part of the Tibetan Plateau

July 14, 2021
I had a wonderful eight-day birding trip in Sichuan with Philip in October 2020.

Despite some unique travel challenges stemming from the COVID-19 pandemic, Philip and his associates pulled off the entire trip smoothly, and we ended up seeing almost every one of my target birds (as well as a number of unexpected ones), increasing my China bird list by more than 50 species. We visited Longcanggou first, followed by Erlang Shan. Despite some high-elevation fog, we found a flock of blood pheasants at Erlang Shan, and a very nice range of passerines along the old Erlang Shan Road and in the surrounding forests, including golden-breasted fulvetta, gray-crested tit, white-winged grosbeak, and golden bush robin.


We then visited a lovely and little-known spot outside of Kangding, where Philip all but guaranteed we would see Lady Amherst's pheasant, and we were not disappointed! We also saw Chinese babax at that site (another of my target birds), along with local endemic rufous-tailed babbler. That same day, we drove on up to the beautiful Tibetan Plateau above Kangding, and saw a wonderful array of birds, including Himalayan griffon vultures, red-billed choughs, white-browed tits, robin accentors, twits, and even an ibisbill!

After a day off in Chengdu, Philip took me to Wolong Sanctuary and Balang Mountain for three days, where I saw a marvelous array of new birds and other wildlife. Unfortunately, on all but one day, the famed "Tunnel Trail" on Balang Mountain was fogged in, but on the single day that the weather at that elevation was clear, we saw a magnificent flock of white-eared pheasants, a couple of Chinese fulvettas, some rufous-vented tits, and even a Chinese goral grazing quietly on the hillside above us. During repeated visits to Balang Mountain pass, we found some excellent alpine birds, including upland buzzard, snow pigeon, bearded vulture, white-browed tit-warbler, white-throated dipper, and snow partridge. We also saw a herd of blue sheep and numerous Himalayan marmots. In some alpine scrub forest just below the pass, I had superb views of a trio of usually furtive giant laughingthrush and a Sichuan tit. At lower elevations, we made two visits to the wonderful Lama Temple area and saw golden pheasants both times, in addition to very large numbers of other fantastic birds, such as streak-throated and white-naped yuhinas, gray-hooded fulvettas, and sooty tits.

Those eight days were one of the best birding and wildlife excursions of my entire life, set against a backdrop of world-class, spectacular mountain scenery. My guide Philip was always courteous, helpful, and accommodating, and I hope to travel with him again in the future. I wholeheartedly recommend the services of AlpineBirding to anyone who truly wants to become acquainted with Sichuan's incredible birdlife and scenery!

Steven Bonta / Western Sichuan

October 10, 2020
Wonderful Birding trip with AlpineBirding

On November 2019 we had an amazing birding trip to Sichuan area with AlpineBirding.

We went for 6 days to Wolong, Longcanggou and Labahe, and thanks to Shay, our guide, we manage to see many beautiful birds in an incredible scenery.

One of the highlights were 4 different Red Pandas that gave us amazing view!!!

You can't go wrong with AlpineBirding and I can highly recommend to travel in Sichuan and china with them, and I hope to do that again myself.

Yohay Wasserlauf / Western Sichuan

October 13, 2019
Arrange a birding / hiking trip in northwestern Sichuan. Our guide Parus Yang was a good guide with excellent ornithology knowledge. We saw despite not the best season lots of birds and mammals.

Accomodation which was arranged was fine.

Mathieu W / Northwest Sichuan

June 19, 2015